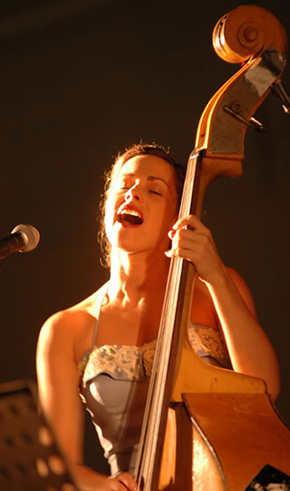 It's time for the All Memphis Music Specialty Show.


This weekend we will be featuring.....
MEMPHIS.......
artists that are performing this week at the world famous SXSW Music Conference being held in Austin Texas.

You'll hear music from The Bar-Kays, Lucero, and Al Kapone, among others.

Included among these Memphis artists are Susan Marshall and Amy LaVere.
All Memphis Music will present the World Radio Premiere of songs by both artists.

You'll hear "Oh My Soul" [ featuring Teenie Hodges ] by Susan Marshall from her upcoming cd release.....LITTLE RED.............................and "If Love Was A Train", by Amy LaVere from her upcoming 4 song EP.........DIED OF LOVE. These Memphis bands will surely make noise in Austin, Tx. and we'll do our part to help.

The All Memphis Music Specialty Show will air this Friday night, March 20th at 10:00 PM (CST Memphis Time) and rebroadcast on Saturday morning March 21st at 10:00 AM (CST Memphis Time).



Also, after tremendous response from listeners regarding the Steve Cropper special, next week, March 27 & 28, we will present Steve Cropper, His Words and Music.....Part 2. Included will be several interviews Steve recently recorded exclusively with All Memphis Music.


Special thanks to The Memphis Convention & Visitors Bureau
and The Memphis Commercial Appeal
for their true support of
All Memphis Music!
Click Here for All Memphis Music