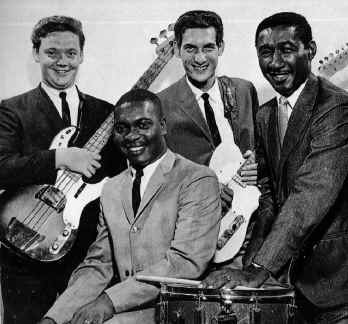 Hey everybody, it's time for the All Memphis Music Specialty Show and this weekend we'll feature the best of Booker T.& the MG's.

We'll play the hits, rare tracks, and comments from one of the world's greatest guitar players, Steve Cropper. Steve will give us insight about how many of the songs came about. The show will air this Friday night, November 21st at 10:00 PM(CST Memphis Time) and will be rebroadcast Saturday Morning November 22nd at 10:00 AM(CST Memphis Time).

Booker T & the MG's were the house band at STAX Records, and came into fame with the smash "Green Onions". This is a fantastic show! Tell a friend!

Next week we honor Memphis born Aretha Franklin, who was just named THE GREATEST SINGER of the rock era in a poll conducted by Rolling Stone magazine.

Click here for All Memphis MusicThanks to The Memphis Convention and Visitors Bureau for their support of All Memphis Music.